Siamp Vietnam
SIAMP Vietnam celebrates the 2019 Tet New Year. Almost twenty years since our subsidiary opened here, and a new year under the sign of the Pig!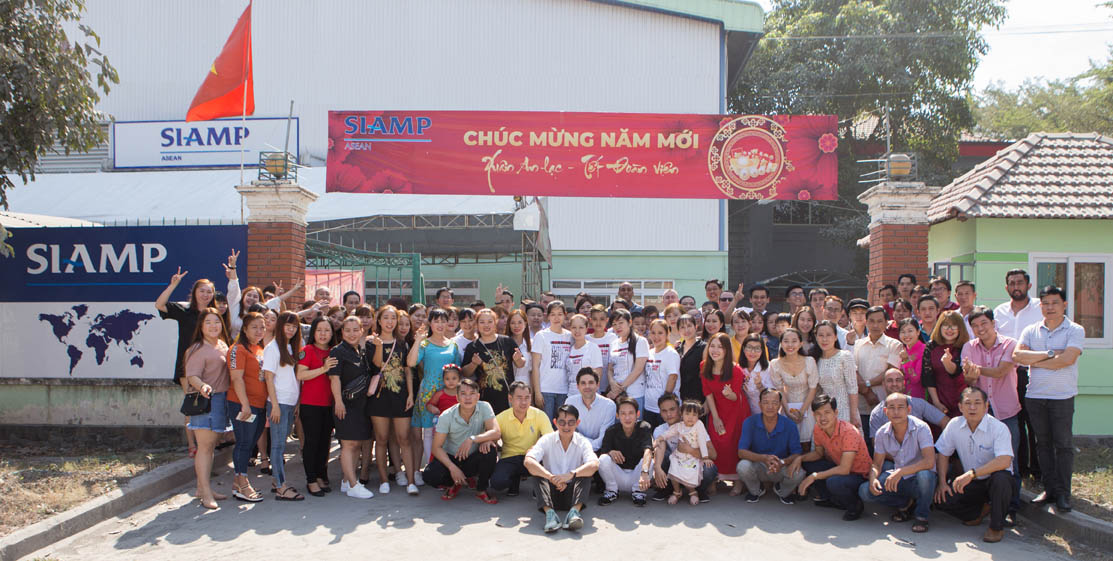 Created in 1998 to serve the ASEAN market, Siamp's Vietnam subsidiary is located in Ho Chi Minh City (Saigon), the country's economic hub.
Our over 6,000 m² production facility is based around two activities: injecting plastic components and assembling finished products. Over 230 people work for our subsidiary, and 2.5 million fittings leave our Vietnamese production lines each year. As a result of its presence in the country, Siamp has developed special partnerships with local industries and has become a supplier to major Vietnamese ceramics companies and essential regional actors.
The success of our location in Asia marked the beginning of an ambitious international strategy, and led to our current culture taking shape: we are a company that has deep roots in Monaco but also looks outwards towards the entire world.